Bulgarian Cherry Festival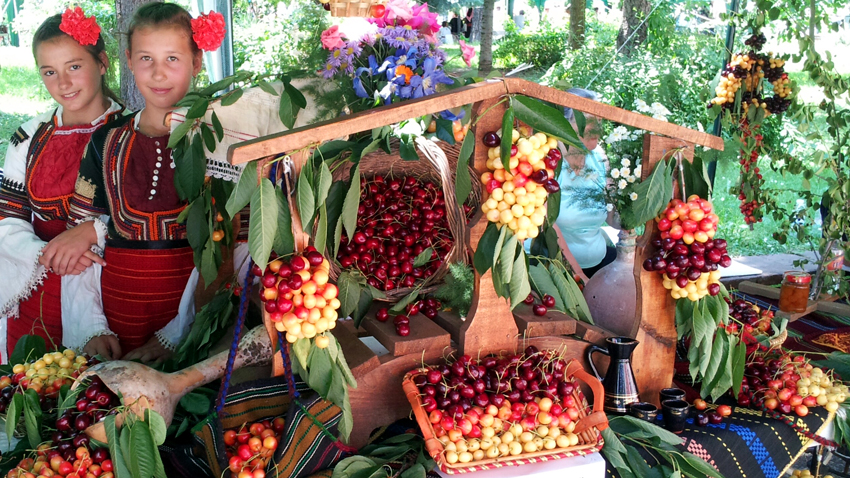 Each year the town of Kyustendil hosts at the end of June the so-called Cherry Festival. This is the region where the best-quality cherries are produced and people are impatient to see well-ripen cherries, as they are regarded as heralds of summer and the gate that leads to fertility in the whole Kyustendil region. Fruit-growing in Kyustendil district has always been a top priority. That is why this region is also known as Bulgaria's fruit garden. The first national fruit-growing exhibition was launched there in the remote 1896. This year's Cherry Festival is to be held in the last weekend of June. What can we expect from its program? Kyustendil Mayor Petar Paunov talked to Radio Bulgaria.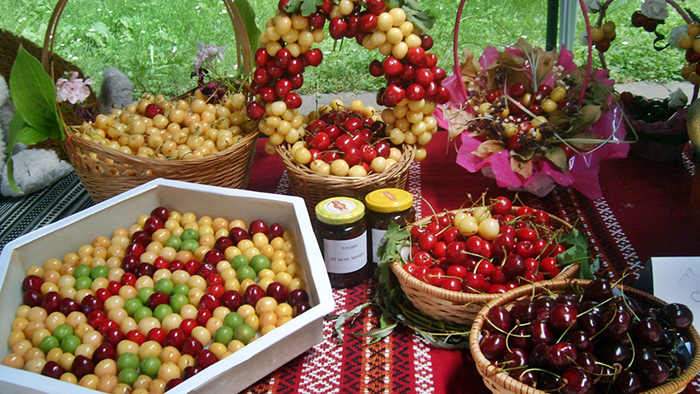 What this year's Cherry Festival includes?
"The official opening will be held together with our colleagues from Sofia, Blagoevgrad and Pernik, because this year's edition of the festival is in support of the Sofia candidature and the Southwestern region to become European Capital of Culture in 2019. This is followed by a presentation of over 80 sorts of cherries by our partners from the Agrarian Institute. Our folklore festival named Chereshchitsa Rod Rodila also takes place at the same time where over 25 local folklore groups perform on stage. The event this year is to be held in partnership with Pautalia festival to the attendance of over 2,500 guests from Bulgaria, Serbia ad Macedonia. We start with the contests for most beautiful cherry stand and biggest cherry, followed by folklore singing competition. We end the evening with the traditional closing concert which will be hopefully at a very high level."
Experts invented a rocket fuel from cherry pits to the assistance of the local community center. What else can we see at this festival?
"I suppose that there will be many surprises, mainly regarding the new cherry varieties and some interesting handmade items created by each community center."
How traditional festivals organized by Kyustendil Municipality contribute to the development of the town as a tourist destination? 
"These events are undoubtedly a huge benefit to the town and I am happy that the restored Cherry Festival turned into one of our most-successful undertakings, because we expect guests from over eighty countries. Our cultural program is exceptionally interesting. The investments we have been making in culture and education over the past five years or so has started to pay off."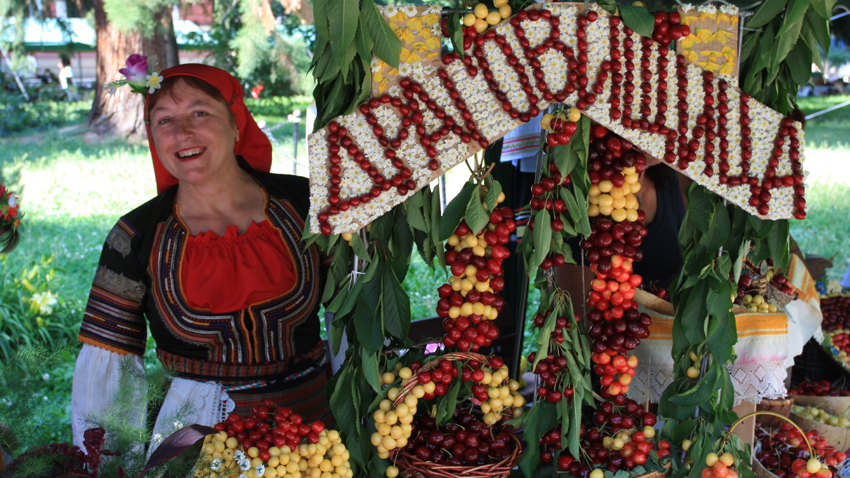 Can we expect some new tourist destinations in Kyustendil any time soon?
"Currently we are working on the projects for the new 2014-2020 programming period. The public procurement order procedures regarding the restoration of the Hisarlaka and Lapidarium fortresses are also under way. The latter could turn into a wonderful tourist attraction. We are preparing new exhibition areas, galleries, facilities for movies and theatre plays within the frameworks of the initiative for European Capital of Culture. A 600 year-old Turkish bath will be turned into an exhibition room."
The combination of occupation, preserved traditions and love in your birthplace create a special atmosphere of this delicious festival in Kyustendil region. Wishing you millions of smiles and good yields, we promise to take you back to this region again this autumn to the Fertility Festival.
English version: Kostadin Atanasov
Photos: BGNES
Gallery