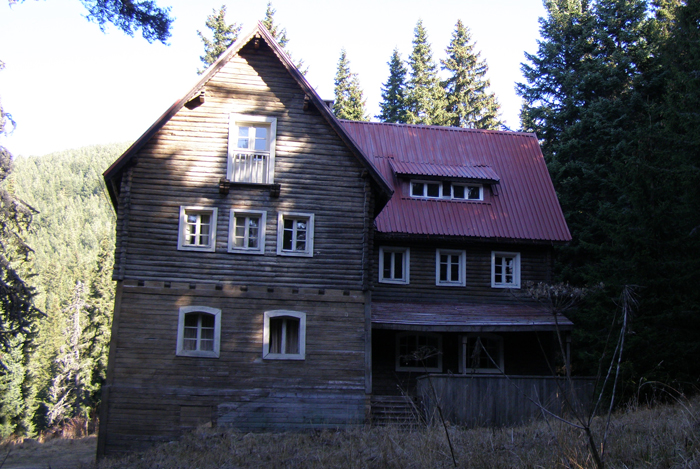 Bulgaria needs good causes such as the repair and restoration of the Boerica hut in the mountain Vitosha, commented Mr. Avinoam Katrieli, President of Foundation "I Love Bulgaria", in connection to the activities of a group of inspired Architecture Students. "The countries are created and further developed as such by their active citizens, not only by their politicians," emphasizes Mr. Katrieli. Two student organizations decided to return to life one of the oldest huts in Vitosha - "Boeritsa". The restoring of the hut aims to help Bulgaria to win for the second time the household of annual meeting of the European Architecture Association for students. Boeritsa hut is one of the oldest in Vitosha Mountain - it was built in 1912, but has not been functioning for 15 years.
The same fate have many other huts in Vitosha. For this reason the coordinators of the European Assembly of Architectural Students in Bulgaria decided to renovate the building.
Martin Vandov, coordinator of the European Architecture Student Assembly in Bulgaria: "We have gone around looking for huts and we found this place and at the same moment we realized that there is magic in it and we have to reveal it. "We are splitting the process into separate phases, we are acting according to plan, the next stage will be further cleansing so that unnecessarily things will be removed." After the renovation, the students are planning to organize a 10-day event for the promotion of Vitosha and Sofia, with over 120 architectural students from all over Europe. They are supported by the tourist company "Boeritsa", which after the event will manage the hut.
Desislava Lashkova - the tourist association "Boeritsa": "We do not expect any profit, but we work for the cause." Anyone who wants to help with the restoration of the hut can take part in the round table at the end of next week. In addition to this project, many attractions are being discussed, such as the Alpine Trolley, the Outdoor Lion and Acoustic Concert.