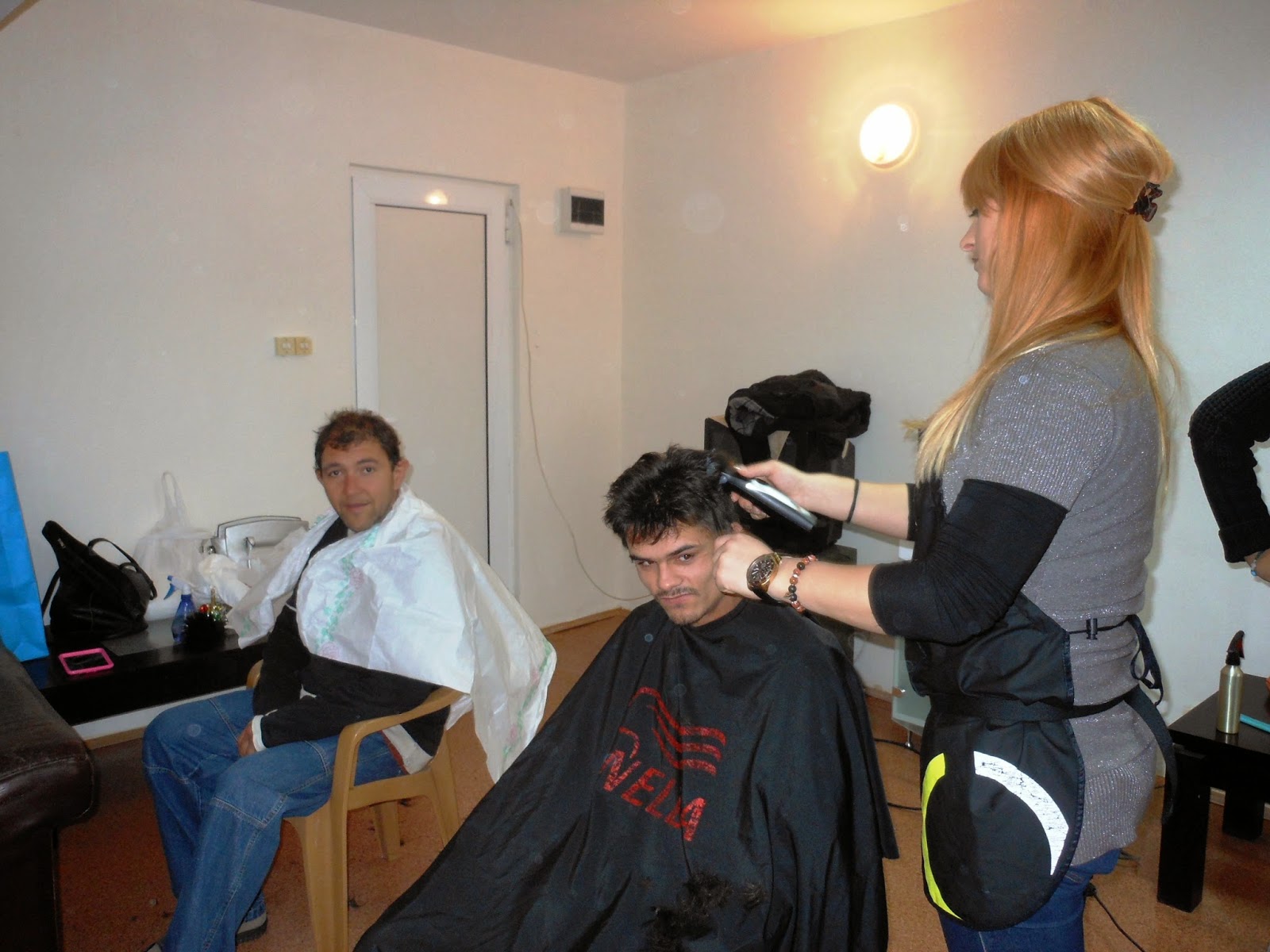 Six hairdressers - volunteers joined the initiative of the Association "Rise to Varna" - "Give an hour for the homeless! Make one person significant". On Facebook Mr. Avinoam Katrieli, President of Foundation "I Love Bulgaria", has started the rubric "About Bulgaria with Positivism". The initiative of young hairdressers to give from their own time for cares about some homeless people is a wonderful example for the kindness and warmth of the Bulgarians. Unfortunately often such examples escape the media attention and namely those deserve much more publicity!
On the eve of International Volunteer Day hairdressers took two hours of their working day to make haircuts and talk to 18 people from the Home for temporary accommodation for the homeless and needy in Varna. The goal of the first initiative of its kind in the city is to help people in need to change their lives for the better. This will not happen with a haircut, but it may be the beginning of more acts of good will.
About 40 people are accommodated in the Home on Street "Petko Staynov", most of which have neither roof nor income and suffer from chronic diseases. Portion of food is received once a day from Monday to Friday by the Social Patronage. Volunteers from "Rise to Varna" gathered donations of canned food, bread, fruit and warm clothes, which were given to the management of the shelter.
Food and clothes donations are something good, but they are just a temporary solution, for day to day survival. "People need change here. It can only happen if we give a personal example and if tens of others spend at least an hour of their time to help a person in trouble, according to their abilities and opportunities, Chavdar Trifonov, Chairman of the association, said.
"Give an hour to a homeless! Make one person significant!"