The Lozen Mountain close to the Pancharevo Lake is one of the favorite places for residents of Sofia for relaxing walks during the weekends. Some meters away from the beaten path one can find a group of cacti growing in the wild. According to popular theories about their occurrence, their seeds had been transferred by birds or were brought by a Mediterranean cyclone.
However, this is unlikely, says Vladimir Vladimirov of the Institute of Biodiversity and Ecosystem Research at the Bulgarian Academy of Sciences:
"It seems that this is the work of nature lovers because there are three species of the genus Opuntia there. This fact suggests that it is likely that someone planted them with the best intentions."
The colonies of these plants, typical of America or the Mediterranean, are slowly spreading in Bulgaria, according to the researcher:
"Unfortunately, in recent years, we have been finding increasing number of wild cacti in this country. It should be pointed out that in America cacti grow not only in tropical areas. Some species are also found in temperate latitudes, so they can survive low temperatures. It is these species that can survive and spread in our conditions, withstanding without problems temperatures of minus 30 degrees."
Vladimir Vladimirov says that he is personally familiar with at least 11 areas where wild cacti grow as the most common is opuntia. It is difficult to determine when the first cacti were planted in Bulgaria but there are also facts that we do know.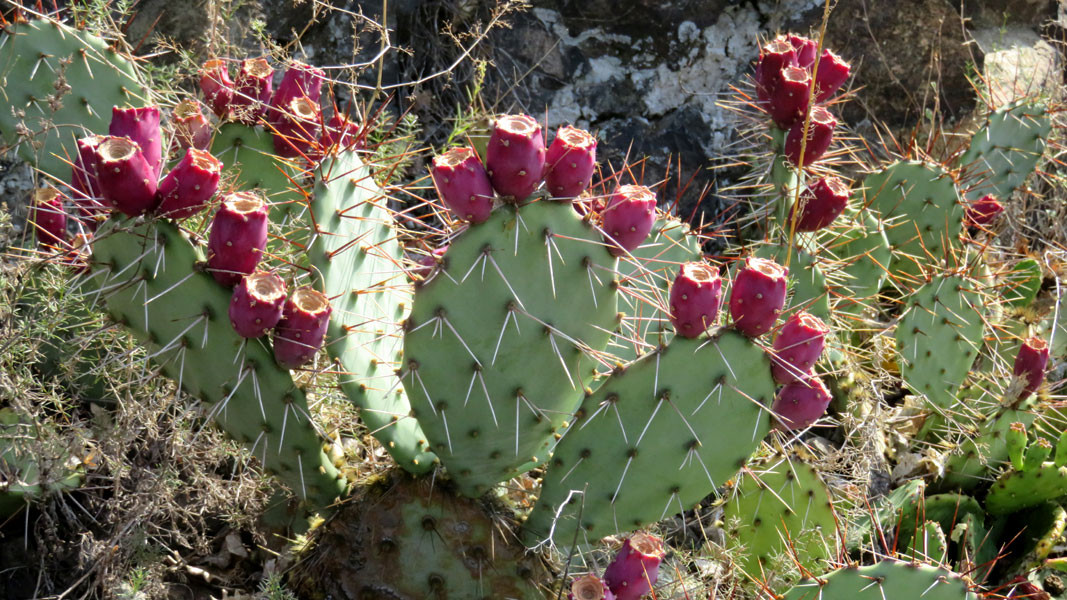 "The first documented imports of cacti, which could withstand external conditions in Bulgaria, occurred in the 1920s and 1930s. They were planted in some places, such as in the royal palaces of Euxinograd and Krichim. In some warmer parts of the country – for example, in Harmanli and Beloslav, they were grown as evergreens in cemetery parks, from which they later 'escaped'. Today, Harmanli and Beloslav are home to some of the largest wild cacti populations in Bulgaria," Mr. Vladimirov explains.
He added that experiments with planting cacti were also carried out in the period 1930-1933 on the Snake Island, today's St. Thomas, near the mouth of the Ropotamo River. For 20-30 years, these alien for our lands species managed to occupy almost the entire island. Cacti are also spread in the area of ​​the village of Pushevo near Veliko Turnovo, where they have become a tourist attraction. The locals are so proud of this landmark that they are organizing Cactus Festival.
The cacti can be seen in their entire splendor from the end of May to the first half of July, with the most abundant flowering occurring in June.
"But it must be known that, although very beautiful and exotic, they are an unwanted invader in our nature," Vladimir Vladimirov points out. "Cacti illustrate a rather serious problem – that of the invasive species. These are species that are not typical of our country and are most often brought from other parts of Europe or from other continents and can adapt to the conditions in Bulgaria. However, they are beginning to spread so rapidly that they can transform a given place into a cactus community, displacing local species and could create a problem for the economy."
English: Alexander Markov
Media Link : Invasive beauty of wild cacti in Bulgaria